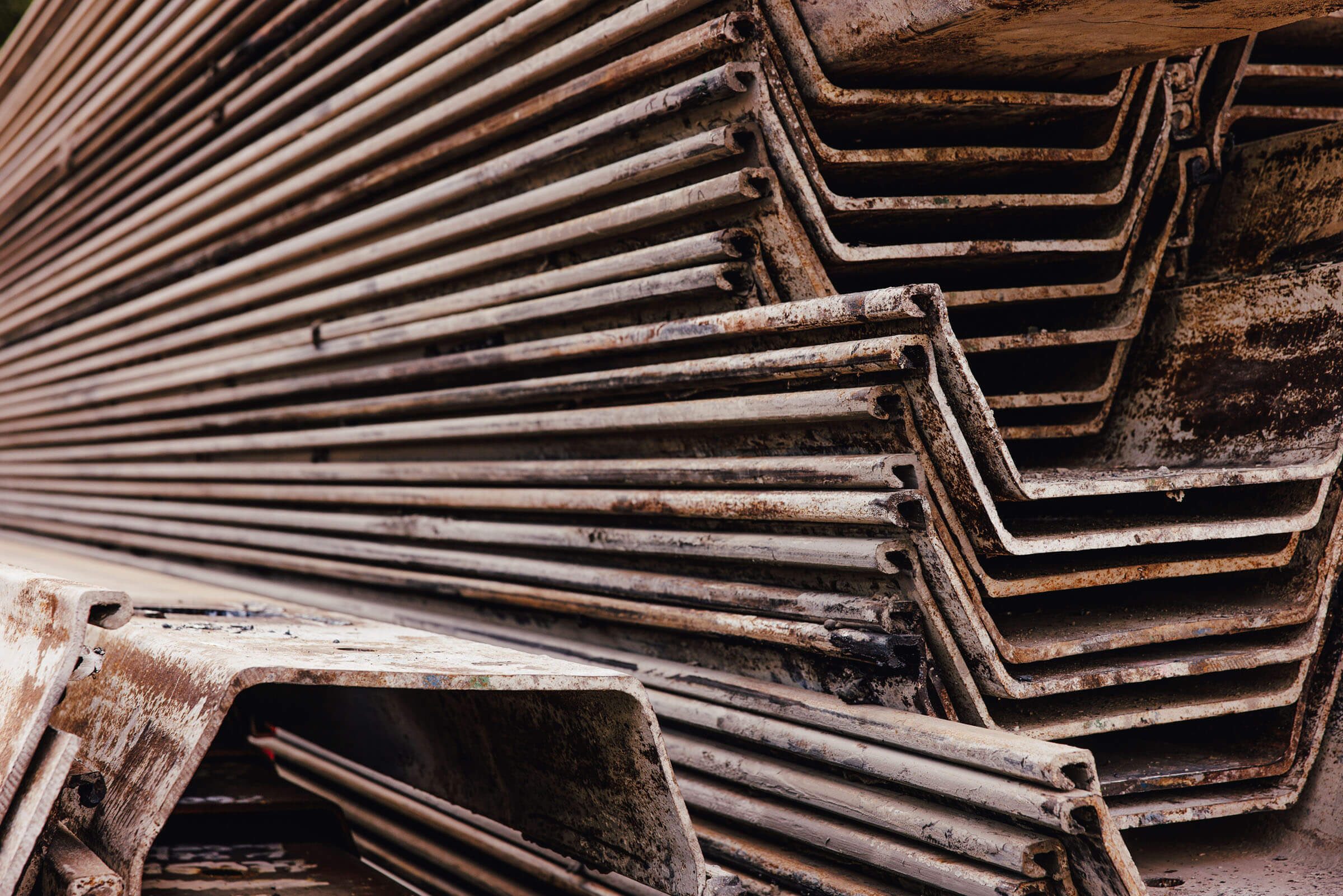 The biggest advantage of renting for them is the high flexibility.
Factory-new or technically flawless used goods are always available.
No high capital outlay for you over the rental period.
The right profile types and profile lengths for every project.
A cost-effective solution for manageable stockpiling measures.
After return delivery, the profiles are laid out individually and photographed. Profile type and length are determined and the dimensional accuracy is checked. If necessary, the heads of the planks are re-cut to the correct angle and the necessary drawing holes are re-burned. Existing welds and adhesions are removed. Anchor holes are tightly welded. Dirty profiles and screed locks are cleaned as necessary. This work is recorded and the planks are then stored according to profile and length and transferred to the EDP warehouse management system.
In addition to sheet piles, we also rent out
Trench sheeting
Lightweight profiles
Wide flange beams
Steel sheets
Steel pipes
It is also possible for us to prepare external material in our warehouse according to our standard and, if necessary, to store it with us. In this case, you are always up to date on the status of your material thanks to complete logging and storage management.