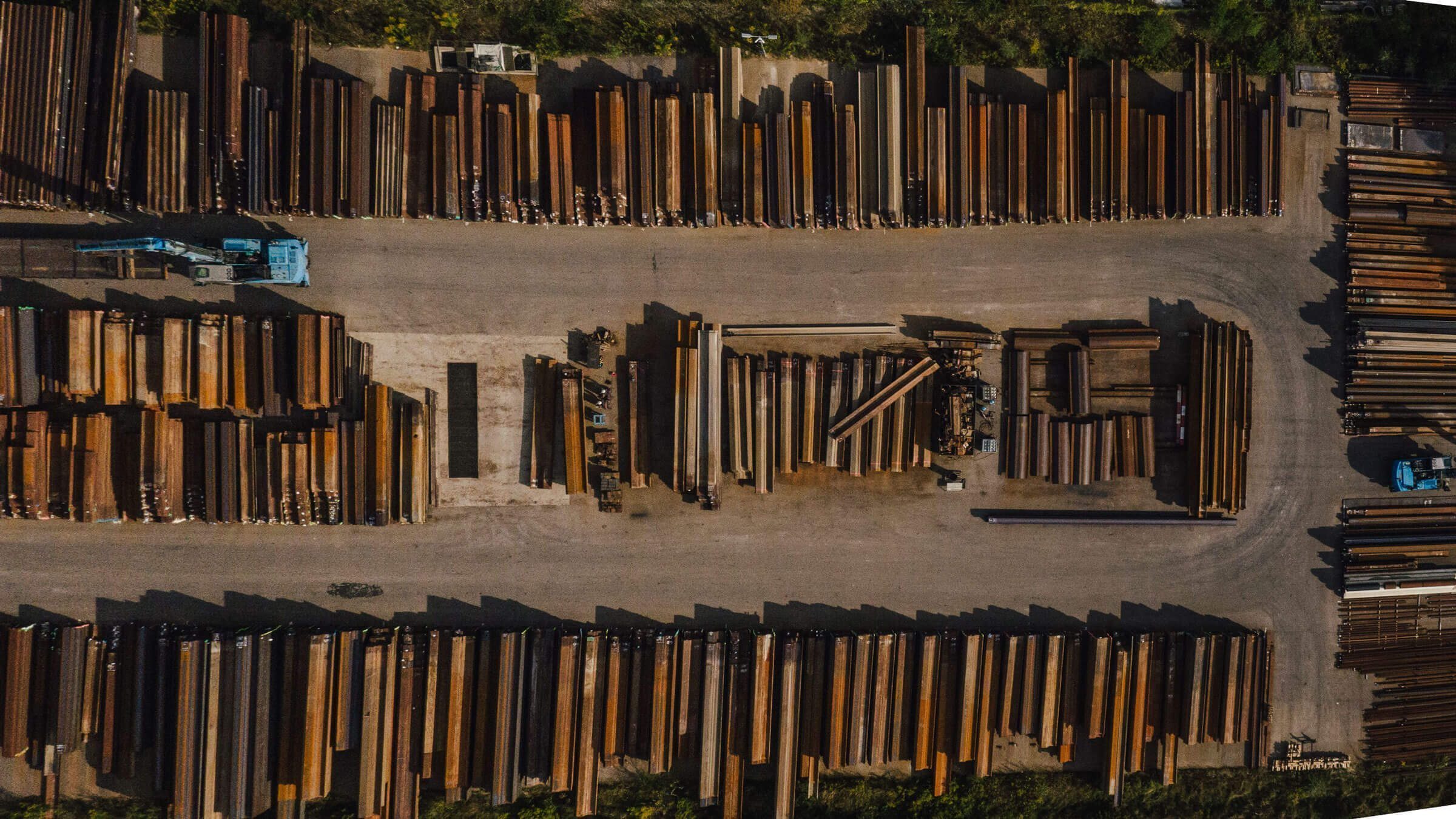 the company
Hirnböck Stabau
about us
Tradition and competence
In 2004, Friedrich Hirnböck became a sheet pile trader by founding Spundwand Handels- und Vermietungs GmbH. His father, Friedrich Hirnböck Sen., successfully introduced the sheet pile wall as a product in Austria with his company Friedrich Hirnböck, Stahlhandel in Salzburg more than 40 years ago. Since 2012, STABAU Holding GmbH, Haida / Germany has a 50% stake in Spundwand Handels- und Vermietungs GmbH. The company name has been changed to Hirnböck Stabau GmbH.
Together with our co-owner, STABAU Holding GmbH, we have a warehouse stock of approx. 100,000 tonnes of new and used steel profiles for special civil engineering.
BMI Austria GmbH exclusively produces the bituminous sheet pile interlock seal "Melavill SP" and the additive "Melavill Plus" for us. This makes us your competent and reliable partner for being able to quickly meet your demands.
Sheet pile wall trade Hirnböck Stabau
Purchase – Repurchase – Rent
Sheet piling trade Hirnböck Stabau GmbH covers your needs quickly and competently We are happy to accept your enquiry
Our company is your specialist for purchase – repurchase – rent
Steel sheet piles (hot rolled / cold profiled)
for construction pit protection / flood protection / quay systems / sewage treatment plants / pumping stations / groundwater sumps
sheet piles for canal and trench shoring
Steel girders for excavation stiffening / empty scaffolding / temporary bridges / double U-profiles for walings and Berlin shoring
Steel pipes for foundation noise barriers / forest road construction / stream diversions / horizontal pressing / excavation pit bracing / pipe sheet piling / pipe dolphins
Rails for driven piles / Crane runway
Steel sheets for trench covers / Base plates for construction roads and storage areas
Melavill SP – sheet pile sealing
Services
Benefits made of steel
Thanks to our company-specific merchandise management system, we are able to
to meet our customers' wishes in a targeted manner.
Consulting
Purchase - Rent - Repurchase
Short-term from stock (100,000t) or new production
Green Steel - used recyclable + 100 % recyclable
we deliver by ship/rail and truck just in time
Professional preparation of the material in one of our warehouses
We look for the cheapest option for you